Scientific Program
The Scientific Program Committee solicits nominations and organizes the scientific program (plenaries, workshops, roundtables, symposia, and general sessions) and is responsible for scheduling and logistics of the program, locating session chairs, and creating the final program, author index, and abstract book for the AOS & BC 2022 Meeting.
| Español |
Comité del Programa Científico (CPC)
El CCC supervisa y facilita la organización, logística y el desarrollo de la conferencia en general. Esto implica El CPC solicita nombramientos y organiza el programa científico (charlas plenarias, talleres, mesas redondas de discusión, simposios y sesiones generales) y es el responsable de establecer los horarios y las logísticas del programa, nombrar a los encargados de las sesiones y crear el programa final, el índice de autores y el libro de resúmenes de la conferencia AOS & BC 2022.
Emily Cohen | Co-Chair
Assistant Professor, University of Maryland Center for Environmental Science
Pronouns: she/her/hers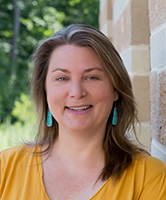 Emily is an Assistant Professor at the Appalachian Laboratory in western Maryland. Emily has been a member of AOS (AOU/COS) since 2000, and is currently serving on the AOS Elective Council. Her research focuses on animal migration biology including how and why migration is changing and migratory species are declining as well as developing tools for the inclusion of stopover and airspace habitats into conservation and management for migratory species.
Ron Mumme | Co-Chair
Professor, Allegheny College
Pronouns: he/him/his
Ron is a Professor of Biology at Allegheny College in northwest Pennsylvania. He has been a member of the AOS since 1975 and a member of the Allegheny faculty since 1990. His current research focuses on the tradeoffs between flight feather molt, late-season parental care, and migration in Hooded Warblers.
Lisa Sorenson | Co-Chair
Executive Director, BirdsCaribbean; Adjunct Associate Professor, Boston University
Pronouns: she/her/hers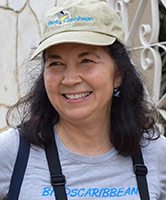 Lisa is an ornithologist and conservation ecologist with 30+ years of experience working in the Caribbean, including teaching, research, environmental impact assessment work, project planning, and conservation education and training. She has expertise in waterbird and wetland ecology and conservation, climate change, conservation education, and monitoring techniques. As Executive Director of the non-profit BirdsCaribbean (BC), Lisa oversees the organization's region-wide projects and programs that raise awareness, promote sound science, and empower local partners to build a region where people appreciate, conserve and benefit from thriving bird populations and ecosystems. She is passionate about her work and inspired by all that our partners are doing to raise awareness and help conserve the Caribbean's amazing birds and biodiversity.
---
Scientific Program Committee Volunteers
Evan Adams
Josue Arteaga-Torres
Clint Boal
Jessica Bravo-Cadena
Paige Byerly
Ray Danner
Ellie Devenish-Nelson
Devin de Zwaan
Leo Douglas
Stefan Gleissberg
David La Puma
Sean Mahoney
Ines Moran
Jen Mortenson
Howard Nelson
Terry Root
Wayne Smart
Ann Sutton
Adriana Vallarino
Jen Walsh
Joe Wunderle