Scientific Program
The Scientific Program Committee solicits nominations and organizes the scientific program (plenaries, workshops, roundtables, symposia, and general sessions) and is responsible for scheduling and logistics of the program, locating session chairs, and creating the final program, author index, and abstract book for the AOS & SCO-SOC 2021 Virtual Meeting.
Ron Mumme | Chair, Scientific Program
Professor, Allegheny College
Pronouns: he/him/his
Ron is a Professor of Biology at Allegheny College in northwest Pennsylvania. He has been a member of the AOS since 1975 and a member of the Allegheny faculty since 1990. His current research focuses on the tradeoffs between flight feather molt, late-season parental care, and migration in Hooded Warblers.
---
Thea Carpenter
Wildlife Biologist, Canadian Wildlife Service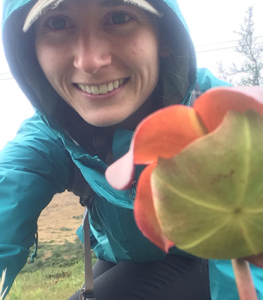 Thea recently completed her MSc at the University of Alberta where she studied effects of energy development on songbirds in boreal peatland ecosystems. Currently, she works as a Wildlife Biologist with the Priority Species Unit in Canadian Wildlife Service. Her role, as part of the 'caribou team', is to help advance recovery actions for Boreal, Southern Mountain, Barren-ground, and Eastern Migratory caribou populations.