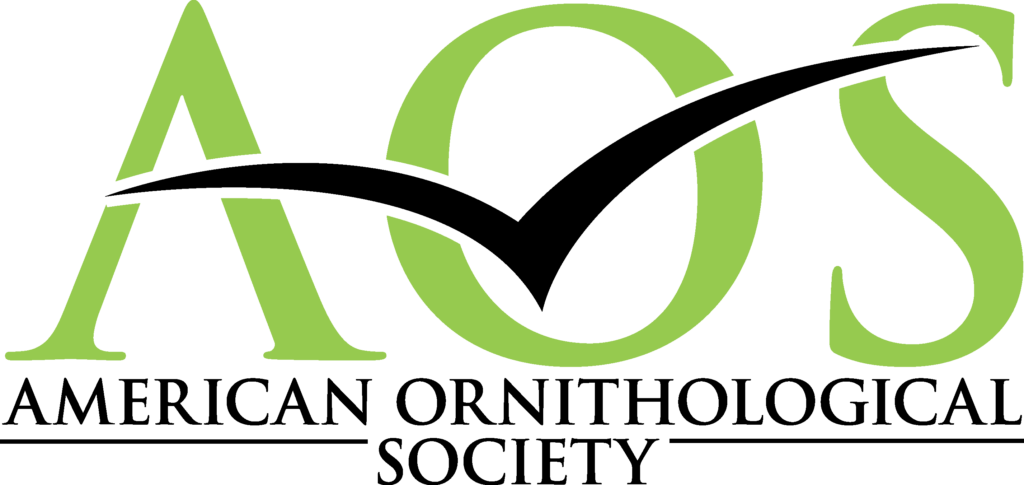 About the American Ornithological Society
The American Ornithological Society (AOS) is an international society devoted to advancing the scientific understanding of birds, enriching ornithology as a profession, and promoting a rigorous scientific basis for the conservation of birds. As the largest ornithological member-based society in the world, AOS produces scientific publications of the highest quality, hosts intellectually engaging professional meetings, serves ornithologists at every career stage, and informs public policy on issues important to ornithology and ornithological collections. The AOS is distinguished by its tremendous collective expertise, including eminent scientists, conservation practitioners, early career innovators, and students.
AOS publishes two international journals—Ornithology and Ornithological Applications. The Society's Checklists are the official source for taxonomy and nomenclature for North and South American birds. The AOS is also a partner in the online publication of Birds of the World with the Cornell Lab of Ornithology.
Learn more about AOS and AOS Publications.

About the Society of Canadian Ornithologists/Société des ornithologistes du Canada (SCO-SOC) 
The Society of Canadian Ornithologists, or Société des ornithologistes du Canada, is an ornithological non-profit organization serving Canada's ornithological community.
Founded in 1983, the goals of the Society are to encourage and support research towards the understanding and conservation of birds that spend all or some of their life cycle in Canada, serve as a professional society for both amateur and professional ornithologists, represent Canadian ornithologists within professional ornithological societies, publish information about avian ecology and conservation, and recognise excellence in research, conservation and mentorship in the Canadian ornithological community.
The Society produces the journal Avian Conservation and Ecology (French: Écologie et Conservation des Oiseaux), which is published jointly with Birds Canada, as well as a newsletter, Picoides.