Please join us for the AOS & SCO-SOC 2023 Meeting!
We are very excited to announce that the American Ornithological Society (AOS) is hosting a joint conference with the Society of Canadian Ornithologists/Société des ornithologistes du Canada (SCO-SOC) in London, Ontario, Canada from 8–12 August 2023. This will be the 141st annual meeting of AOS and the 40th annual meeting of the SCO-SOC. We also have local support of ornithologists from a number of universities and agencies in the southwestern Ontario region. This collaboration provides new opportunities for our organizations, and for conference attendees to build new partnerships for research, conservation, and education.
Together, we are preparing an exciting program with keynote speakers, plenaries, symposia, workshops, training opportunities, and an extensive field trip program with opportunities to view a diverse local avifauna along the north shore of Lake Erie and the western shore of Lake Huron.
We are committed to building a stronger and more welcoming community within ornithology for researchers, students, educators, and birders from different backgrounds. Our conference theme, "Birds as Bridges" reflects our connectivity. The primary languages for this conference are English and French. However, we are providing links to translation services for non-English speakers. We welcome our valued members from across the Americas and around the world and will make components of the meeting more inclusive and accessible across several languages. Please let us know your language and accessibility needs by sending a message to: meeting@americanornithology.org and we will make every attempt to accommodate these requests.
The meeting will be held at RBC Place, a conference center in downtown London, with adjacent hotels and nearby dining, entertainment, and recreational trails. London is located halfway between Toronto and Detroit, and has an international airport with connections from Toronto, as well as rail and shuttle service from the Toronto airport.
For this meeting we will continue to follow COVID safety guidelines and requirements, reassuring all of us of a safe travel and conference experience. We will make every effort to keep travel information up to date regarding COVID testing, vaccination, and masking requirements in response to the global COVID-19 pandemic. Please refer to these Government of Canada-Gouvernement du Canada guidelines for the most up to date information pertaining to testing, mandates, and overall guidelines. Please note: Domestic and international travel requirements may differ.
We anticipate that registration will open in late February 2023. Mark your calendar! We sincerely hope you plan to attend, submit an abstract to present your work and/or sign-up for training opportunities, socials, awards, and some fantastic field trips!
We look forward to seeing you in London, Ontario!
Co-Chairs of the AOS & SCO-SOC 2023 Meeting Coordination Committee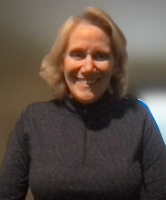 Patricia Heglund, Ph.D.
Retired, U.S. Fish and Wildlife Service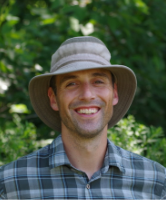 Gregory Mitchell, Ph.D.
Environment and Climate Change Canada and Carleton University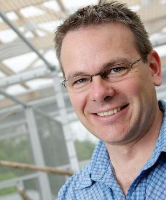 Scott MacDougall-Shackleton, Ph.D.
Department of Psychology, Western University
---
Español
Carta de bienvenida
Acompáñenos en la reunión del A.M. y el SCO-SOC 2023
Estimados colegas:
Nos complace anunciar que la American Ornithological Society (AOS) organizará una conferencia conjunta con la Society of Canadian Ornithologists/Société des ornithologistes du Canada (SCO-SOC) en Londres, Ontario, Canadá, del 8 al 12 de agosto de 2023. Esta será la 141ª reunión anual del A.M. y la 40ª reunión anual de la SCO-SOC. También contamos con el apoyo local de ornitólogos de varias universidades y organismos de la región del suroeste de Ontario. Esta colaboración ofrece nuevas oportunidades a nuestras organizaciones y a los asistentes a la conferencia para establecer nuevas alianzas para la investigación, la conservación y la educación.
Juntos, estamos preparando un programa apasionante con ponentes principales, sesiones plenarias, simposios, talleres, oportunidades de formación y un amplio programa de excursiones con oportunidades de observar una avifauna local diversa a lo largo de la orilla norte del lago Erie y la orilla oeste del lago Hurón.
Estamos comprometidos con la construcción de una comunidad más fuerte y acogedora dentro de la ornitología para investigadores, estudiantes, educadores y observadores de aves de diferentes procedencias. El tema de nuestra conferencia, "Las aves como puentes", refleja nuestra conectividad. Los idiomas principales de esta conferencia son el inglés y el francés. No obstante, ofrecemos enlaces a servicios de traducción para quienes no hablen inglés. Damos la bienvenida a nuestros valiosos miembros de las Américas y de todo el mundo y haremos que los componentes de la reunión sean más inclusivos y accesibles en varios idiomas. Por favor, háganos saber sus necesidades lingüísticas y de accesibilidad enviando un mensaje a: meeting@americanornithology.org y haremos todo lo posible por atender estas peticiones.
La reunión se celebrará en el RBC Place, un centro de conferencias situado en el centro de Londres, con hoteles adyacentes y rutas gastronómicas, de ocio y recreativas cercanas. Londres está situado a medio camino entre Toronto y Detroit, y cuenta con un aeropuerto internacional con conexiones desde Toronto, así como con servicio ferroviario y de shuttles desde el aeropuerto de Toronto.
Para esta reunión continuaremos siguiendo las directrices y requisitos de seguridad COVID, garantizando a todos nosotros un viaje y una experiencia de conferencia seguros. Haremos todo lo posible por mantener actualizada la información sobre viajes en relación con las pruebas COVID, la vacunación y los requisitos de uso de mascarillas en respuesta a la pandemia mundial de COVID-19. Consulte las directrices del Gobierno de Canadá para obtener la información más actualizada sobre las pruebas, los mandatos y las directrices generales. Nota: Los requisitos para viajes nacionales e internacionales pueden diferir.
Prevemos que la inscripción se abrirá a finales de febrero de 2023. ¡Marque su calendario! Esperamos sinceramente que planee asistir, que envíe un resumen para presentar su trabajo y/o que se inscriba en las oportunidades de formación, los eventos sociales, los premios y las fantásticas excursiones.
Esperamos verle en Londres, Ontario.
Patricia Heglund, Ph.D. retirada del Servicio de Pesca y Vida Silvestre de EE.UU.
Gregory Mitchell, Ph.D. en Medio Ambiente y Cambio Climático de Canadá y Universidad de Carleton
Scott MacDougall-Shackleton, Ph.D. del Departamento de Psicología, Western University
Copresidentes del Comité de Coordinación de la Reunión AOS & SCO-SOC 2023