Plenary Speakers
Our plenary speakers for the American Ornithological Society & BirdsCaribbean 2022 joint conference includes two invited speakers and the winners of the 2022 AOS Early Professional Awards. These speakers highlight modern, cutting-edge approaches to ornithological science and the conservation of birds, and also showcase the diversity of the people doing this important work as well as the birds that they study.
Invited Plenaries
"The Bird Genoscape Project — Unlocking the Secrets of Bird Migration Using DNA in the Tip of a Feather"
Wednesday, 29 June, 9:00 a.m.
Dr. Kristen Camille Ruegg
Associate Professor, Colorado State University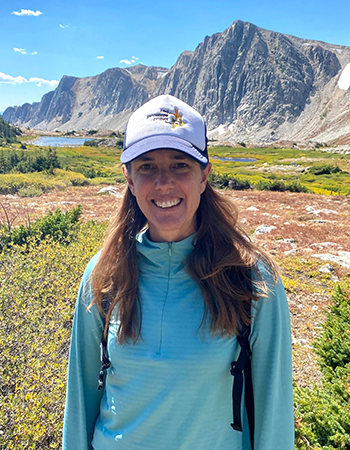 Dr. Kristen Ruegg is an Associate Professor at Colorado State University whose research focuses on the development of innovative genetic-based tools to conserve migratory birds in the face of climate change and other stressors. Dr. Ruegg is also the co-founder and co-director of the Bird Genoscape Project with the main goals of: 1) creating comprehensive, visually impactful, migratory flyway maps for birds that can be used to motivate conservation efforts across geographic and political boundaries, and 2) mapping the potential for bird populations to adapt to climate change. Combined with other life history data, this fine-grained information enables conservation scientists to target limited resources to the places in the annual migratory cycle where they are most needed. When not overseeing research as part of the Bird Genoscape Project, Dr. Ruegg can be found working to bridge partnerships between academia, NGOs, and governmental agencies across the U.S., Canada, and Latin America, in order to translate the science of the Bird Genoscape Project into conservation action.
"The Rewilding Revolution: Using the Magic of Community Action to Save the Hargila"
Thursday, 30 June, 9:00 a.m.
Dr. Purnima Devi Barman
Wildlife Biologist, Aaranyak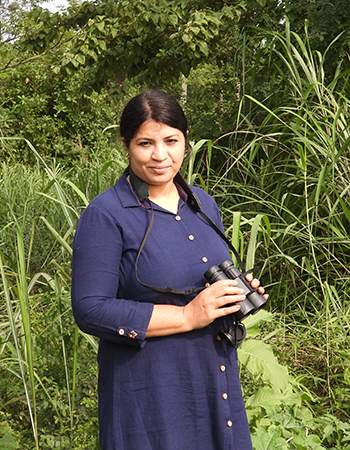 Dr. Purnima Devi Barman is an Assamese wildlife biologist and conservationist from India who is popularly known as "Hargila Baido" ("Stork Sister") for her relentless work to conserve the Greater Adjutant Stork, known locally as the Hargila, through community-based efforts. In particular, Dr. Barman organized the all-women "Hargila Army" to implement Hargila conservation in India. Her innovative work has given voice to communities, and the village where she has been working has become the largest Hargila breeding colony in the world. Through the Hargila Army, Dr. Barman has empowered more than 10,000 women and their families through livelihood skills, capacity building, and biodiversity training. She is a very passionate environmental educator, has founded a women's school for nature, and educates children through holistic environmental education modules. Dr. Barman has received numerous distinguished awards recognizing her innovative, crusading conservation work. These include the Whitley Award 2017 ("the Green Oscar"), the Nari Shakti Puraskar in 2018 (the highest civilian award from the Indian Government for Indian women), the UNDP India Biodiversity Award from the United Nations, the Royal Bank of Scotland RBS Earth Hero Award, the Balipara foundation Green Guru Award, and the Sri Sathya Sai Human Excellence Award for Environment. She also has been selected as one of seventeen "SDG Women Change-makers" by Twitter India and by Sayfty Trust. Dr. Barman works with Guwahti-based NGO Aaranyak in the Avifauna research division, and she leads the India chapter of the Women in Nature Network. Her hobbies include writing, storytelling with children, cooking, and birding.
---
AOS 2022 Early Professional Award Winner Plenaries
Friday, 1 July, 9:00 a.m.
"A Genomic Perspective on the Wonderful World of Bird Color"
Dr. Stepfanie Aguillon
Stanford Science Fellow
AOS 2022 James G. Cooper Early Professional Award winner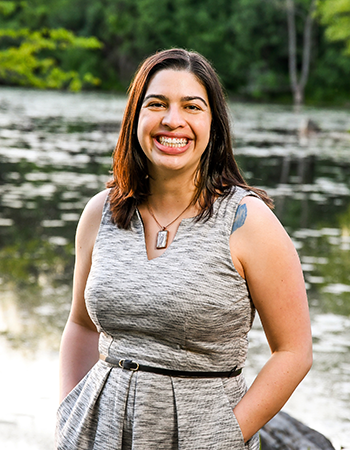 Dr. Stepfanie M. Aguillon, winner of the 2022 AOS James G. Cooper Early Professional Award and a Stanford Science Fellow, is a broadly-trained evolutionary biologist interested in understanding the process of speciation in nature. Her research integrates cutting-edge genomic sequencing techniques with field collections and museum specimens to characterize the genetic basis of traits involved in speciation. Dr. Aguillon's publication record demonstrates her varied research interests: from genomic differentiation and the genetic basis of plumage color in Northern Flickers, to the causes and consequences of dispersal behavior in Western Bluebirds and Florida Scrub-jays. She completed her B.S. and M.S. at the University of Arizona working with Dr. Renée Duckworth and received her Ph.D. from Cornell University in 2021, working with Dr. Irby Lovette. As a Latina and first-generation college student, Dr. Aguillon is intensely committed to broadening the participation of students from marginalized groups. She has led and been involved in many programs that help promote diversity, equity, and inclusion in ornithology and evolutionary biology. Dr. Aguillon is an accomplished teacher, having worked with students since she was an undergraduate, and has a second line of research focused on understanding how students from marginalized groups are influenced by different teaching practices.
"Flashy Feathers and Microscopic Microstructures: How and Why Birds Are Colorful"
Dr. Allison Shultz
Assistant Curator of the Ornithology Department at the Natural History Museum of Los Angeles County
AOS 2022 Ned K. Johnson Early Investigator Award winner
Dr. Allison Shultz, winner of a 2022 AOS Ned K. Johnson Early Investigator Award, is Assistant Curator of the Ornithology Department at the Natural History Museum of Los Angeles County, a position she started in 2018. Dr. Shultz's research focuses on two major areas of understanding in the evolution of bird diversity. First, she studies how birds are responding to human-caused environmental changes from both an ecological and evolutionary perspective, and second, how feathers (especially their colors) are shaped by selection for multifunctionality given underlying mechanistic constraints. Dr. Shultz received her B.A. from the University of California, Berkeley in 2007, an M.S. from San Diego State University in 2011, and her Ph.D. from Harvard University in 2017. She has been an AOS Member since 2007, and an Elective Member since 2019, and has been an active participant in the Society through membership on the Collections Committee, and previously, the Meeting Coordination Committee. In her professional capacity, she not only participates in research and oversees the bird collection, but also regularly communicates science to the public and interacts with students in many capacities. Dr. Shultz is passionate about increasing diversity, inclusion, access, and equity in the sciences, and inspiring a love of nature in everyone.
"Bird is the Word: An Argument for the Importance of Ornithology in 21st Century Biology"
Dr. Benjamin Freeman
Banting and Biodiversity Research Centre Postdoctoral Fellow in Dolph Schluter's Lab, University of British Columbia
AOS 2022 Ned K. Johnson Early Investigator Award winner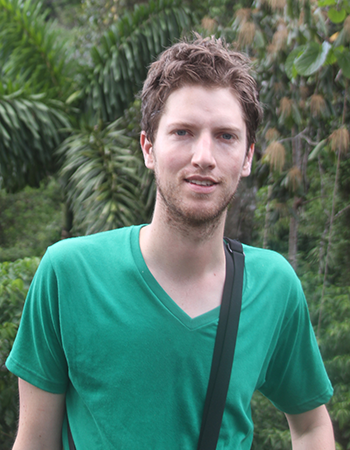 Dr. Benjamin Freeman, winner of a 2022 AOS Ned K. Johnson Early Investigator Award, is a broadly trained biologist who studies the ecology, evolution, and conservation of birds. But, as the sixth mass extinction unfolds, Dr. Freeman has focused his studies on how climate change disproportionately affects birds living in tropical mountains—the hottest biodiversity hotspots on Earth. In these mountains, he has found that warming temperatures have set in motion an "escalator to extinction," a finding with profound conservation implications for tropical vertebrate species. Dr. Freeman is currently a postdoctoral researcher at UBC, and has published 50+ articles in journals including PNAS, Ecology Letters, Ornithology and Ornithological Applications (check out his #RapYourAbstract videos—where he raps the take-home messages from newly published papers—that have earned MC Hammer's admiration). Dr. Freeman recently created the Mountain Bird Network, a global citizen science program to monitor how species abundances and distributions are changing along mountain slopes in response to warming temperatures. This project, described as "Birding with a Purpose," will study how bird species are on the move at unprecedented spatial scales; talk to Dr. Freeman at the conference to learn more and join this effort.