Safe Meeting
The American Ornithological Society and BirdsCaribbean, along with local hosts Para La Naturaleza and Sociedad Ornitológica Puertorriqueña, Inc. (SOPI), welcome everyone to the AOS & BC 2022 Conference and celebrate diversity in all its forms. We are dedicated to providing an inclusive environment that is collaborative, supportive, and engaging for everyone involved, and that is free of discrimination, harassment, and retaliation. We expect all participants to support our mission by being respectful and considerate of each other, providing supportive critique, and embracing the multitude of opinions that are offered.
Please refer to our Virtual Meeting Code of Conduct Policy for information on how to report code of conduct violations. Contact the Safe Meeting Committee at: Safe-AOS-BC-22@americanornithology.org or by completing this Google form.
| Español |
Comité de Reuniones Seguras
La American Ornithological Society y BirdsCaribbean, junto con los anfitriones locales Para La Naturaleza y Sociedad Ornitológica Puertorriqueña, Inc. (SOPI), dan la bienvenida a todos a la Conferencia AOS & BC 2022 y celebran la diversidad en todas sus formas. Estamos dedicados a proporcionar un entorno inclusivo que sea colaborativo, de apoyo y atractivo para todos los involucrados, y que esté libre de discriminación, acoso y represalias. Esperamos que todos los participantes apoyen nuestra misión siendo respetuosos y considerados entre sí, brindando críticas de apoyo y aceptando la multitud de opiniones que se ofrecen.
Por favor, consulte nuestra Política de código de conducta de reuniones virtuales para obtener información sobre cómo denunciar violaciones del código de conducta. Póngase en contacto con el Comité de reuniones seguras en: Safe-AOS-BC-22@americanornithology.org – or – Google form.
Jen Walsh | Chair
Research Associate, Cornell Lab of Ornithology, Cornell University
Pronouns: she/her/hers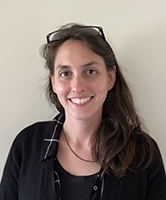 Jen is a Research Associate in the Fuller Evolutionary Biology Lab at the Cornell Lab of Ornithology. Her research focuses on applying genomic tools to address questions in avian ecology, evolution, and conservation with a focus on the genomics of adaptation to harsh environmental conditions.
---
Safe Committee Volunteers
Ricardo J. Colón
State Biologist for the USDA Natural Resources Conservation Service (Caribbean Islands)
Pronouns: he/him/his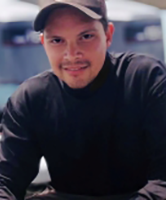 Ricardo completed a Bachelor's Degree in Animal Science and a Master's Degree in Biology at the University of Puerto Rico. He worked with the U.S. Fish and Wildlife Service as a Wildlife Biologist in the Culebra National Wildlife Refuge. Currently, he is the State Biologist for the USDA-Natural Resources Conservation Service in the Caribbean Area (PR and USV).
Luis A. Ramos Vazquez
M.Sc. Student – University of Puerto Rico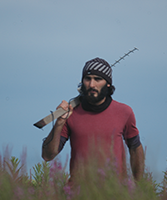 Luis is a Graduate Student at the University of Puerto Rico – Mayaguez campus. He have six years of experience working with seabirds and shorebirds in different in various countries, states, and territories of the United States, such as Panamá, Virginia, Alaska, New York, and Puerto Rico. Currently, his research focuses on the breeding biology and the diet of Least Terns in the south of Puerto Rico.
Jeanne Fair
Scientist, Biosecurity & Public Health, Los Alamos National Laboratory, New Mexico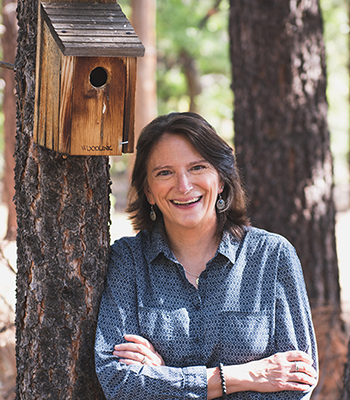 Since 1988, Jeanne's research interest has focused on the impacts of stress on wild bird individuals and populations and zoonotic infectious diseases. Caring about both rigorous science and animals, she was the Editor-in-Chief of the 2012 edition of Guidelines for the Use of Wild Birds in Research.
---
Ex officio members
Judith Scarl
Executive Director, AOS
Pronouns: she/her/hers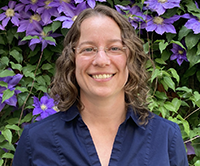 Dr. Judith Scarl joined AOS as executive director and CEO in July 2021. She brings years of experience developing partnerships with state and federal agencies and non-profit organizations to identify common goals and develop a unified voice for bird conservation. Most recently, she served as the U.S. Coordinator for the North American Bird Conservation Initiative (NABCI) and the Bird Conservation Program Manager of the Association of Fish and Wildlife Agencies (AFWA). Judith has a strong passion for and commitment to diversity, equity, inclusion, and justice in science and conservation, indispensable assets for the AOS and ornithology.
Christine Schmidt
Communications Manager, AOS
Pronouns: she/her/hers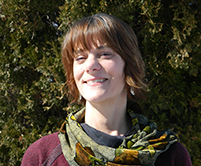 Christine joined AOS in June of 2020. For more than 25 years, she's worked as a communicator and marketer, developing communications plans for various organizations, including governmental agencies, nonprofits, and both private and publicly traded corporations. She has co-developed and deployed NASA-mission-based STEAM curriculum in K–12 and institutional environments across the U.S., while mentoring a new generation of female science educators.