Early Professionals
Nandadevi Cortes-Rodriguez
Assistant Professor, Ithaca College
Researcher, Smithsonian Conservation Biology Institute, Center for Conservation Genomics
Nanda is an assistant professor at Ithaca College, which is also involved with the SCBI-CCG doing research on population genetics and evolution of neotropical birds, especially those with populations on islands. Her research lab is involved in the following projects: population genetics and evolution of Ravens (Corvus corax) and Orioles (members of the genus Icterus) using mitochondrial DNA and microsatellites; geographic variation in songs of neotropical birds; bird feeder study of the bird populations of the Nature Lands (Ithaca College); genomics: analysis of populations of birds from Channel Islands using single nucleotide polymorphism. Nanda is also part of the AOS Diversity and Inclusion Committee.
---
Danielle Ethier
Bird Population Scientist, Birds Canada
Danielle is a Member of Council with the Society of Canadian Ornithologists – Société des ornithologistes du Canada, Past-President of the Ontario Chapter of The Wildlife Society and the Population Scientist with Birds Canada. Her research uses the vast amount of citizen-science data collected by volunteers across Canada to unravel the status of species and the factors responsible for driving abundance trends at multiple spatial scales.
---
Evan Adams
Quantitative Ecologist, Biodiversity Research Institute
Pronouns: he/him/his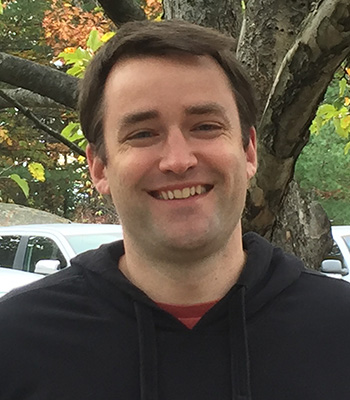 Evan is a member of the American Ornithological Society and the coordinating committee of the Gulf of Mexico Avian Monitoring Network. His research is focused on how environmental change affects the spatial ecology of animals by utilizing methods to synthesize complex data sources.