| Español |
The American Ornithological Society & BirdsCaribbean 2022 (AOS & BC 2022) conference is a pro-social media event and meeting organizers actively encourage the sharing of conference content. Sharing ornithological science with the public via social media is one way to educate the public, which can only help the support of the science and its application. Promotional content for the meeting will be aggregated online using the conference hashtag: #AOS_BC_22.
AOS & BC 2022 presenters are encouraged to include personal and/or project social media handles and hashtags on slides and posters. We recommend adding relevant handles and hashtags to at least the opening slide, but preferably to all slides. For those without personal/project handles or hashtags, consider including the conference hashtag or a social media icon on slides to let people know you are supportive of them posting about your work on social media.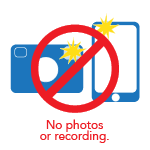 AOS & BC 2022 presenters must opt out if they do not want their presentation or research to be featured in social media posts: this is best achieved by placing a "no social media" message and symbol on slides or materials. (Graphics are available for download at this link.) If presenters do not opt out in this manner, conference organizers and/or attendees can share published research presented at the conference without consent.
AOS & BC 2022 organizers are not responsible for attendees commenting or live tweeting, but ask that attendees respect presenters' wishes. Please give credit to presenters/researchers whose presentation and/or research are featured in your post.
The goal of this policy is to facilitate a lively and respectful conversation about science, professional development, and ornithology. Anyone may participate in conversations on the AOS & BC 2022's host societies' social media channels, but:
The meeting's host societies have the right to delete posts or comments containing spam, irrelevant remarks, or items that do not align with the mission/integrity of the AOS & BC 2022 or violate the AOS & BC 2022 Social Media & Commenting Policy or Meeting Code of Conduct, or a hosting society's code of professional conduct or social media policy.
Personal attacks, promotion of violence or illegal activities, harassment, bullying, offensive material, or profanity will be deleted.
AOS & BC 2022 reserves the right to ban users who violate this policy.
Conference attendees are expected to abide by the AOS & BC 2022 Meeting Code of Conduct and all those engaging on social media are asked to maintain respect, courtesy, inclusivity, and support in their conduct to ensure a safe, hospitable, and productive environment for all. Discrimination, harassment, and/or retaliation will not be tolerated.
It is recommended that presenters and those sharing on social media be mindful of how photos of birds (and other animals), especially birds in the hand, may appear to the public. Some of the questions to consider before sharing a photograph include: Are safe and taxonomically-appropriate grips being used? Does the bird appear in any way to be stressed, disheveled, or in an unnatural position? Is it a "trophy shot" (prolonging handling time), or was it taken during banding and provides educational material such as molt? For further suggestions on sharing photos of birds in the hand, see the North American Banding Council's photographic guidelines.
AOS & BC 2022 participants can report violations of this policy by contacting the meeting's Professional Ethics & Safe Conduct Committee at: Safe-AOS-BC-22@americanornithology.org.
---
Español
Política de comentarios y redes sociales
La conferencia American Ornithological Society & BirdsCaribbean 2022 (AOS & BC 2022) es un evento favorable a las redes sociales y los organizadores de la reunión fomentan activamente el intercambio de contenido de la conferencia. Compartir la ciencia ornitológica con el público a través de las redes sociales es una forma de educar al público, lo que solo puede ayudar al apoyo de la ciencia y su aplicación. El contenido promocional de la reunión se agregará en línea utilizando el hashtag de la conferencia: #AOS_BC_22.
Se alienta a los presentadores de AOS y BC 2022 a incluir identificadores y hashtags personales y/o de proyectos en redes sociales en diapositivas y carteles. Recomendamos agregar identificadores y hashtags relevantes al menos a la diapositiva de apertura, pero preferiblemente a todas las diapositivas. Para aquellos que no tienen identificadores o hashtags personales o de proyectos, considere incluir el hashtag de la conferencia o un icono de redes sociales en las diapositivas para que las personas sepan que los apoya cuando publican sobre su trabajo en las redes sociales.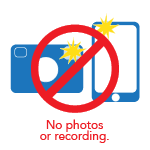 Los presentadores de AOS y BC 2022 deben optar por no participar si no desean que su presentación o investigación se presente en las publicaciones de las redes sociales: esto se logra mejor colocando un mensaje y un símbolo de "sin redes sociales" en diapositivas o materiales. (Los gráficos están disponibles para descargar en este enlace). Si los presentadores no se excluyen de esta manera, los organizadores de la conferencia y/o los asistentes pueden compartir investigaciones publicadas presentadas en la conferencia sin consentimiento.
Los organizadores de AOS & BC 2022 no son responsables de que los asistentes comenten en el Twitter en vivo, pero piden que los asistentes respeten los deseos de los presentadores. Por favor dé crédito a los presentadores/investigadores cuyas presentaciones y/o investigaciones aparecen en su publicación.
El objetivo de esta política es facilitar una conversación animada y respetuosa sobre ciencia, desarrollo profesional y ornitología. Cualquiera puede participar en conversaciones en los canales de redes sociales de las sociedades anfitrionas de AOS & BC 2022, pero:
Las sociedades anfitrionas de la reunión tienen derecho a eliminar publicaciones o comentarios que contengan spam, comentarios irrelevantes o elementos que no se alineen con la misión/integridad de AOS & BC 2022 o violen la Política de comentarios y redes sociales de AOS & BC 2022 o el Código de conducta de la reunión, o el código de conducta profesional de una sociedad anfitriona o la política de redes sociales.
Se eliminarán los ataques personales, la promoción de la violencia o actividades ilegales, el acoso, la intimidación, el material ofensivo o las blasfemias.
AOS & BC 2022 se reserva el derecho de prohibir a los usuarios que violen esta política.
Se espera que los asistentes a la conferencia cumplan con el Código de conducta de la reunión AOS & BC 2022 y se pide a todos aquellos que participen en las redes sociales que mantengan el respeto, la cortesía, la inclusión y el apoyo en su conducta para asegurar un entorno seguro, hospitalario y productivo para todos. No se tolerará la discriminación, el acoso ni las represalias.Se recomienda que los presentadores y quienes comparten en las redes sociales tengan en cuenta cómo pueden aparecer al público las fotos de pájaros (y otros animales), especialmente pájaros en la mano. Algunas de las preguntas a tener en cuenta antes de compartir una fotografía incluyen: ¿Están usando manipulaciones seguras y taxonómicamente apropiadas? ¿Parece el ave estresada, despeinada o en una posición antinatural? ¿Es una "foto de trofeo" (que prolonga el tiempo de manipulación) o se tomó durante el anillado y proporciona material educativo como la muda? Para obtener más sugerencias sobre cómo compartir fotos de pájaros en la mano, consulte las pautas fotográficas del North American Banding Council.