Keynote Speakers
We are pleased to present our keynote speakers for the American Ornithological Society & BirdsCaribbean 2022 joint conference. These keynotes will highlight important, modern-day efforts to conserve and spark passion for birds, both in the Caribbean and beyond.
"Island Futures—Pathways to Realizing Resilient Caribbean Bird Conservation"
Monday, 27 June, 7:00 p.m.
Dr. Howard P. Nelson
Lecturer in Conservation Leadership at Fauna & Flora International, an Affiliate Lecturer at the Department of Geography at the University of Cambridge, a Fellow, graduate tutor, and Director of Studies for Geography at Lucy Cavendish College, Cambridge, U.K.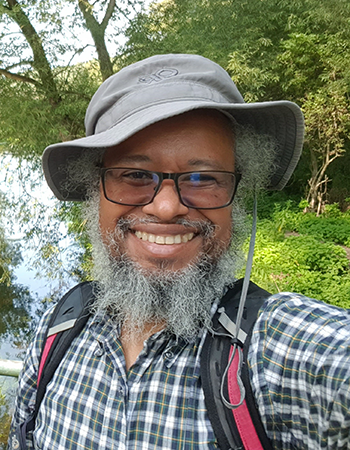 Dr. Howard P. Nelson is a Trinidadian wildlife biologist and forester with more than 30 years of conservation experience in the Caribbean. He earned his B.Sc. and M.Phil. degrees in Zoology at the University of the West Indies – St. Augustine, and a dual Ph.D. in Wildlife Ecology and Forestry at the University of Wisconsin – Madison. Dr. Nelson's experience in Caribbean conservation has included roles as CEO of the Asa Wright Nature Centre in Trinidad; Lecturer at the University of the West Indies – St. Augustine for the Master of Science program in Biodiversity Conservation & Sustainable Development in the Caribbean; and policy specialist on wildlife, forests, and protected areas for Trinidad and Tobago's Ministry of the Environment. Dr. Nelson has previously served as Chairman of the Caribbean Natural Resources Institute (CANARI); on the Darwin Expert Committee of the U.K. government's Department of Environment, Food, and Rural Affairs (DEFRA); and as president of BirdsCaribbean. He is currently a member of the board of The Global Diversity Foundation and of the Intergovernmental Platform on Biodiversity and Ecosystem Services' (IPBES) taskforce on knowledge and data. Dr. Nelson and his students work on diverse conservation issues in the Caribbean, including conservation of the Grenada Dove (Leptotila wellsi) and its habitats, climate-change impacts on dry forests in Grenada, abundance and distribution of Trinidadian cetaceans, plant demography and distribution in Trinidad, and sustainable hunting in Trinidad. Dr. Nelson has also consulted for the FAO and UNDP on issues related to wildlife, forest, and protected areas policy, planning, and management; sustainable wildlife use; endangered species conservation; ecotourism; and conservation training. Previously Senior Lecturer in Conservation Biology and Programme Leader for the Masters in Wildlife Conservation at the University of Chester.
---
"Saving Our World's Birdlife: A Blueprint for the Future"
Tuesday, 28 June, 9:00 a.m.
Dr. Herbert Raffaele
Retired Chief, Division of International Conservation, U.S. Fish and Wildlife Service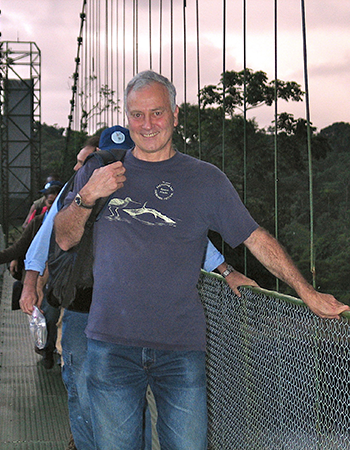 Dr. Herbert Raffaele is an accomplished ornithologist, conservation thought leader, and author of six bird guides and books. He earned his Ph.D. in Ecology and Evolution from the State University of New York at Stony Brook; and his M.S. in Teaching through the National Teacher Corps at Indiana State University. A lifelong award-winning conservationist of the globe's fauna and flora, Dr. Raffaele created the Western Hemisphere Migratory Species Initiative that brought the nations of the Western Hemisphere together for conservation of all migratory species—terrestrial and marine—from mammals to invertebrates. He spearheaded international conservation in his position as Chief of the Division of International Conservation of the U.S. Fish and Wildlife Service, building ten conservation programs granting over $20 million annually that nurtured hundreds of conservation projects. These projects ranged from focusing on flagship species such as elephants, tigers, and rhinos, to regional training centers, to global programs conserving the most critically important wetlands around the world. He also played critical roles in international treaties and conventions to conserve wildlife. Prior to his 17 years as Division Chief, Dr. Raffaele managed the Service's conservation programs in Latin America and the Caribbean. In the 1970's, he served as a wildlife biologist for the Puerto Rican government and, for several years, as the chief of wildlife planning for the island's Department of Natural Resources. 
Dr. Raffaele believes that societal values should become the central focus of conservation efforts because when these are not positive towards nature, detrimental actions and behaviors inevitably follow. One of his unique contributions to nature conservation is developing strategies to address this critical issue, including authoring a new book Revoyage of the Mayflower: Societal Values-Conservation's Driving Force (2022).
For his dedication and achievements in conservation, Dr. Raffaele has been recognized with many awards including The Alexander Skutch medal, the Wetland Person of International Importance by the Ramsar Convention, the Omar Dengue Award, and the Gary T. Myers Award, among others. He is a founding member of BirdsCaribbean and received a Lifetime Achievement Award from BirdsCaribbean in 2019.