Storytelling Event
Tales from a mixed-species flock: Stories across ornithology
Friday, 13 August, 6:00 p.m. (EDT)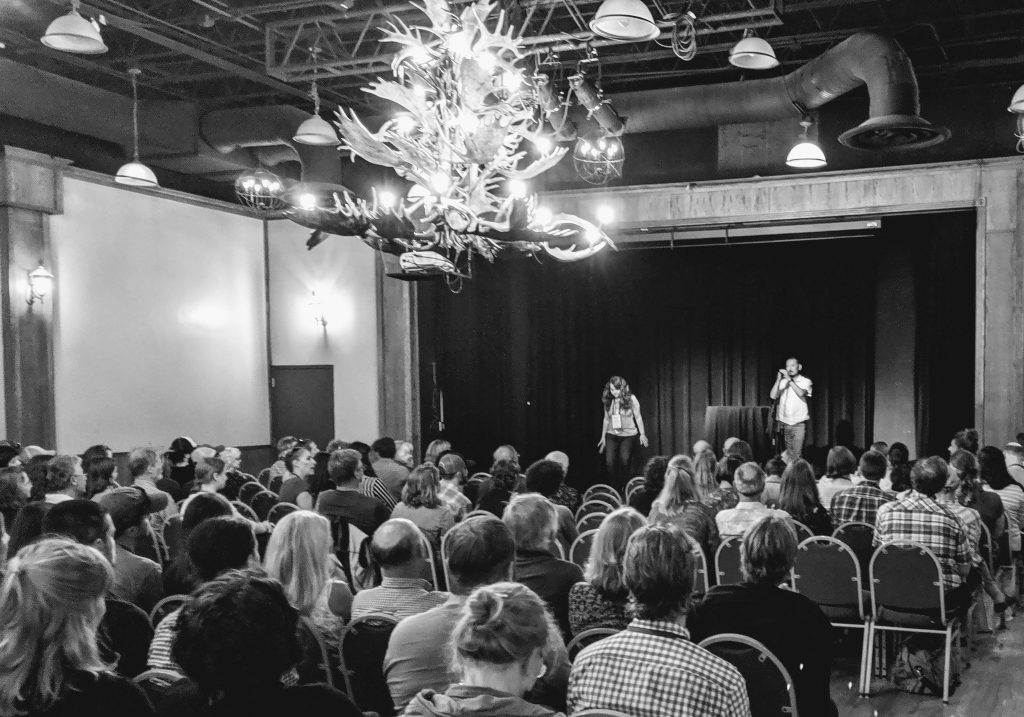 Please join your friends and colleagues for an evening of laughter, tears, and joy as we listen to five captivating stories from this year's selected storytellers, Yamina Nater-Otero, Kristen Ruegg, Dai Shizuka, Archita Sharma, and Aghah Valery Binda. Their stories will reflect the depth and breadth of experiences within our ornithological community; we're looking forward to a wonderful evening!
Like our event for the NAOC last year, we will feature five 8–10 minute stories. Skilled story coaches have been working with our storytellers to help them craft their stories for the virtual stage. The preparation and coaching that our storytellers will receive is a valuable form of professional development that will help speakers improve their science communication and public speaking skills. Learning the art of storytelling makes science and the people behind it more accessible, inclusive, and relevant for broad audiences.
For questions about this event, contact Scott Taylor.
---
Storytellers
Aghah Valery Binda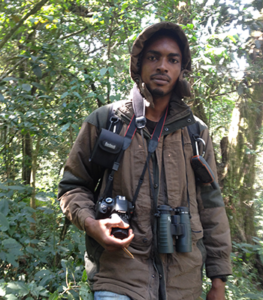 Aghah Valery Binda is a seasoned teacher of environmental science and is an early career conservationist with special interest in using social and economic incentives to strengthen biodiversity conservation in biodiversity-rich but financially poor indigenous communities. He is an alumnus of the Young African Leaders Initiative (YALI) West Africa Emerging Leaders Program, Accra-Ghana. Valery holds a Master's Degree in Applied Ecology and Wildlife Management, specializing in Ornithology, at the University of Dschang, Cameroon, where he also serves as an Ambassador for Environmental Science without Borders (ESWB), under the Center for Diverse Leadership in Science, University of California Los Angeles. He is director of Agriculture and Bio-conservation Organization for Youth Empowerment and Rural Development (ABOYERD), a youth-led grassroots conservation organization in Cameroon with mission to promote the conservation of wildlife and their ecosystems, while assuring a future for the indigenous communities living within. Valery is so passionate about the protection of birds in particular and nature in its entirety, and is committed to using biodiversity conservation in ensuring zero poverty, zero hunger, good health and well-being, and clean water and sanitation in rural communities.
Yamina Nater-Otero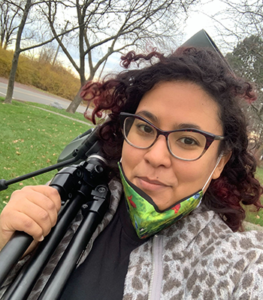 When she is not out in her local park or at a nature preserve looking for birds, Yamina spends her time advocating for equity in the outdoors. They put their M.A. in Environmental Studies to good use at Audubon New York as Program Coordinator and at the Black and Latinx Birders Fund as secretary and committee member. Her passions include engaging diverse communities in topics such as bird conservation, redefining "the outdoors", and urban environmental education. Yamina is outspoken about gatekeeping in the birding community, the need to preserve urban green spaces, and the ongoing effects of colonization. In their free time, they enjoy consuming far too much pop culture and spending time with her Boston Terriers.
Kristen Ruegg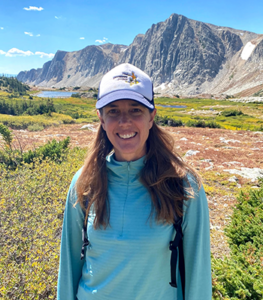 Kristen Ruegg is an Assistant Professor at Colorado State University whose research focuses on the development of innovative genetic-based tools to conserve migratory birds in the face of climate change and other stressors. Kristen is also the co-founder and co-director of the Bird Genoscape Project whose main goals are: 1) to create comprehensive, visually impactful, migratory flyway maps for birds that can be used to motivate conservation efforts across geographic and political boundaries, and 2) to map the potential for bird populations to adapt to climate change. Combined with other life history data, this fine-grained information enables conservation scientists to target limited resources to the places in the annual migratory cycle where they are most needed. When not overseeing research as part of the Bird Genoscape Project, Kristen can be found working to bridge partnerships between academia, non-governmental organizations, and governmental agencies across the U.S., Canada, and Latin America in order to translate the science of the Bird Genoscape Project into conservation action.
Archita Sharma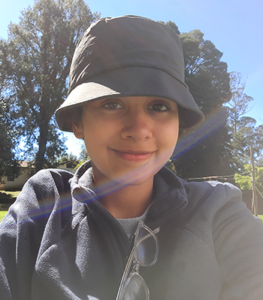 Archita Sharma will begin her journey as a Ph.D. student in the Biology Department at the Indian Institute of Science and Research—Tirupati, India, in August 2021. Her research interests are historical biogeography and evolution. She is fascinated by the patterns and processes leading to avian diversification and speciation. Archita has previously done fieldwork on sloth bear genetic connectivity, and her Master's thesis looked at the evolutionary history of peninsular Indian toads.
Dai Shizuka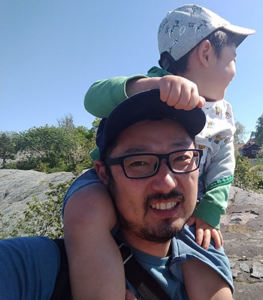 Dai Shizuka is a first-generation immigrant from Japan and a proud father of two kiddos. As a city kid, Dai's passion for field biology and behavioral ecology grew out of books and exploring urban parks and zoos. It was not until college that he learned how to camp and hike, or to identify species of birds. Dai is now an assistant professor at University of Nebraska—Lincoln, where he and his lab study social interactions in the context of an animal's entire lifetime: how earlier experiences, seasonality, and life history stage influence how animals view and interact within their social environments. Beyond his research interests, Dai is passionate about empowering and supporting people from marginalized communities. Dai shared a story during the AOS's inaugural storytelling event in Anchorage in 2019.
---
Story Coaches
Ari Daniel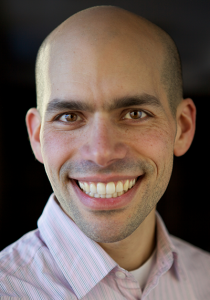 Ari Daniel has always been drawn to science and the natural world. As a kid, he packed his green Wildlife Treasury box full of species cards. As a graduate student, Ari trained gray seal pups (Halichoerus grypus) for his Master's degree at the University of St. Andrews, and helped tag wild Norwegian killer whales (Orcinus orca) for his Ph.D. at MIT and the Woods Hole Oceanographic Institution. These days, as Senior Digital Producer for NOVA, Senior Producer for Story Collider, and an independent science reporter for outlets including public radio, Ari works with a species he's better equipped to understand – Homo sapiens. He has reported on science topics across five continents. He is a co-recipient of the AAAS Kavli Science Journalism Gold Award for his radio stories on glaciers and climate change in Greenland and Iceland. In the fifth grade, Ari won the "Most Contagious Smile" award.
Instagram: @mesoplodon
---
Emma Young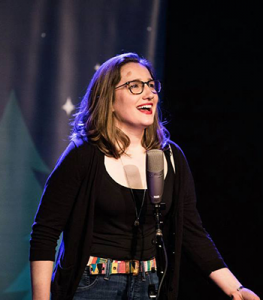 Emma Young is a biologist and former Knauss Marine Policy Fellow with the U.S. Fish and Wildlife Service in Washington, D.C. She moonlights as a Ph.D. candidate and science communicator at the University of Missouri–Saint Louis, where she studies avian malaria. Emma enjoys hoarding plants, collecting souvenir pennies, and shouting about how much she loves science. In her off-hours (what are those, again?) she is a Producer for Story Collider and an avid jigsaw-puzzler.
Twitter: @emyoung90
---
Storytelling Event Organizers
Dr. Scott Taylor
Assistant Professor, Department of Ecology and Evolutionary Biology, University of Colorado–Boulder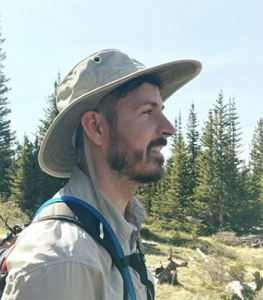 Scott Taylor is an Assistant Professor in the Department of Ecology and Evolutionary Biology at the University of Colorado–Boulder and also the Director of the University of Colorado Boulder Mountain Research Station. Research in his group is focused on using natural hybrid zones and recent radiations to understand the genetic bases of traits involved in reproductive isolation, population divergence, and speciation, and the impacts of anthropogenic change, including climate change, on species distributions, interactions, and evolution. They are fascinated by natural history and the intersections between art and science, and are committed to doing their part to increase diversity and make the ornithological community inclusive and supportive.
Twitter: @Dr_Scott_Taylor
---
Dr. Nick Mason
Assistant Professor and Curator of Birds, Louisiana State University and Louisiana State University Museum of Natural Science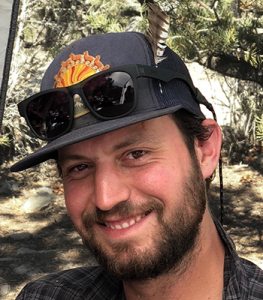 Nick Mason is an Assistant Professor and Curator of Birds at Louisiana State University and the Louisiana State University Museum of Natural Science. His research group studies systematics, taxonomy, and the ecology and evolution of color, song, and migration with natural history collections as the unifying theme.
Twitter: @Nick_mas0n
---
Dr. Desiree Narango
Postdoctoral Researcher, Biology Department, University of Massachusetts–Amherst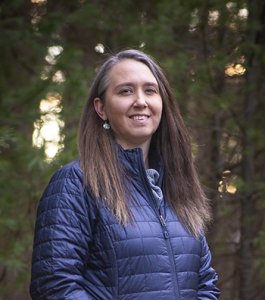 Desiree is currently a postdoctoral researcher in the Biology Department at the University of Massachusetts Amherst and a 2020 David H. Smith Conservation Research Fellow. Her research focuses on understanding habitat relationships and trophic interactions between plants, insects, and birds in human-dominated land uses.
Twitter: @DLNarango
---
Emily Williams
Ph.D. Student, Biology, Georgetown University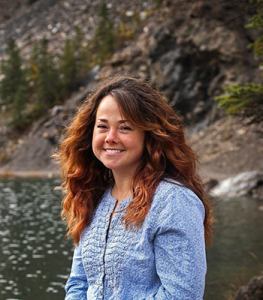 Emily is a Ph.D. student in the Biology Department at Georgetown University. Emily's research centers in migration ecology, with a focus on the evolutionary and ecological processes that give rise to variation in migratory behavior. Emily is passionate about outreach and the accessibility of science, and never foregoes an opportunity to get people excited about birds.
Twitter: @wayfaringwilly