Photography Competition
| Español |
Calling all Photographers! Enter the AOS & BC Conference Photography Competition
Sponsored by BirdsCaribbean
BirdsCaribbean is excited to announce our 4th Digital Photography Contest at the AOS-BC Conference in Puerto Rico—we invite you to participate!
BirdsCaribbean se complace en anunciar que celebraremos nuestro 4º Concurso Anual de Fotografía Digital en la Conferencia de Puerto Rico—¡Te invitamos a participar!
BirdsCaribbean est heureux d'annoncer son quatrième Concours Annuel de Photographie Numérique à la conférence AOS-BC à Porto Rico et vous invite à y participer!
Contest Prizes
Grand Prize
Vortex Viper Spotting Scope 20-60X85 (Angled)
valued at $1,349.99!
In addition to the Grand Prize, the following prizes will be awarded:
First Place: $100 Amazon Gift card
Second Place: $50 Amazon Gift card
Third Place: $25 Amazon Gift card
General Guidelines & Contest Rules
Photos must be taken between 23 June and 5 July 2022.
Photos can be submitted online starting June 27th.
Deadline for submitting entries is 11:59 p.m. EDT on Saturday, 23 July 2022.
Winners will be announced by 15 August 2022.
Digital Photo Contest with prizes: Photos taken in Puerto Rico from 23 June to 5 July will be eligible for entry. Rules will be similar to past years, see winners from past conferences (2019, 2017, 2015)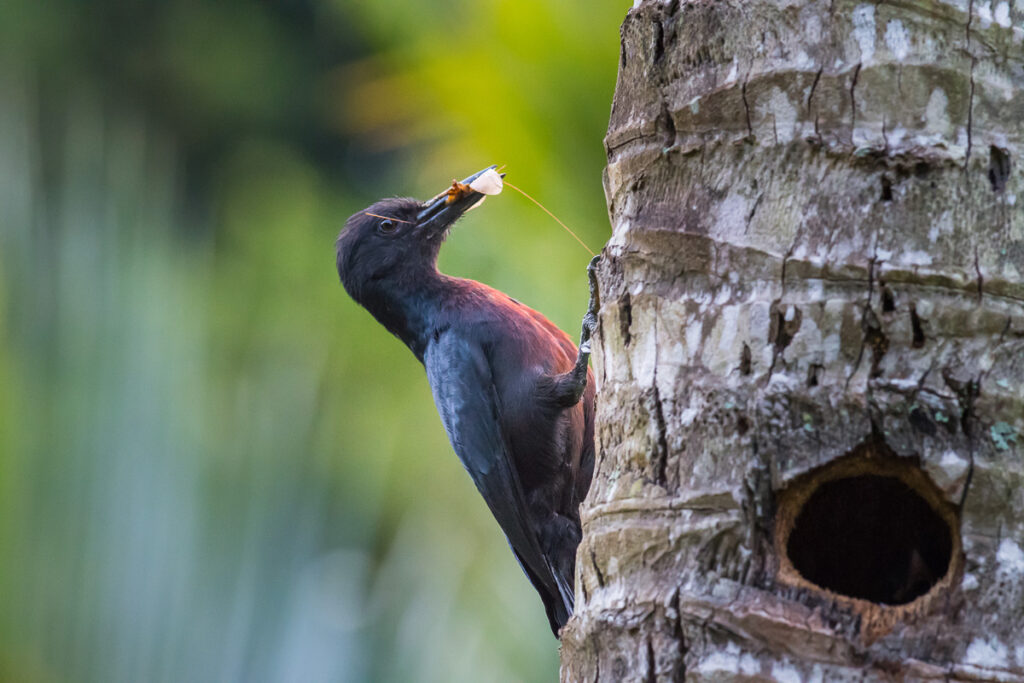 ---
The BirdsCaribbean 2022 Photography Contest is open to ALL photographers (aged 18 and over), except board members of BirdsCaribbean and the judges of this contest and the immediate families of such persons. The contest is open to all participants of the conference regardless of residence or citizenship, so long as the laws of their jurisdiction allow participation. Review the rules for entering below.
Categories to Enter
We are looking for striking digital images that radiate our 2022 theme, On the Wings of Recovery: Resilience and Action.
We are especially interested in images under the following categories:
"THE ENDEMICS": Puerto Rican and regional (West Indies) endemic birds found in Puerto Rico
"FUN WITH BIRDS AND PEOPLE": Fun with birds, nature, and human interaction (including photographs of people during conference activities, people experiencing and enjoying nature)
"BIRDS AND NATURE": Natural habitats and landscapes in Puerto Rico, including close-up photography, and birds that are not endemic to Puerto Rico
Please do not include photographs of pets or domestic animals, nor images of captive animals.
If you choose to include people in your submission, you are responsible for obtaining the necessary (verbal) releases from the individuals depicted. Entrants must not submit images that involve human nudity, or the willful harassment of wildlife.
How to Enter
All images must be submitted via the photo-sharing site Flickr. Here's how:
Log on: To submit your photos via Flickr, use your Yahoo! ID, Google, or Facebook account to login to http://www.flickr.com. If you do not have an account, you can sign-up for free.
Join the BirdsCaribbean Flickr group: go to the home page for the group and click the button that says "+ Join Group"
Upload your image: Click "Upload" in the top near the search bar and upload your entries.
Tag your photos: Browse to the image you wish to submit for the contest and add tags (there is a tags section below the image in the right column). Please add the following tags: BCPhotoContest2022, and the category you are entering (Endemics, FunwithBirdsandPeople OR BirdsandNature), so two tags total (type them as you see them here). Please also include your name, the location where the photo was taken and the subject or title of the photo.
Submit the image: Use the "Send to Group" function above the image to add your photograph to the BirdsCaribbean group.
Rules, Eligibility & Judging
This competition is open to all registered participants (full-time and part-time) of the conference.
All submissions must have been taken during the time of the conference, including the pre- and post-conference field trips and travel between 23 June and 5 July 2022.
To ensure eligibility for the contest all entries must have a resolution of 2MB or greater.
Color, black & white, and edited formats are accepted.
SIX entries are allowed per participant for EACH CATEGORY, thus you can submit as many as 18 photos total.
The welfare of the bird always takes priority. Please keep your distance and do not disturb birds!
No audio playback.
No flash or other artificial lights may be used.
Any still photography method is acceptable, including digiscoping, SLR, point-and-shoot, mobile phone, etc.
BirdsCaribbean reserves the right to adjust any deadline(s) as the result of causes beyond its immediate control.
Winning Photos & Prizes
First-, second-, and third-prize winners will be selected in each category and there will be one Grand Prize winner. Images will be judged on originality, technical excellence, composition, overall impact, and artistic merit. The judges are a selected panel of birders, photographers and scientists. All decisions made by the judges are final. The award winning images will be featured online on the BirdsCaribbean website and Flickr site.
Your photographs help BirdsCaribbean protect the Caribbean's amazing diversity of wildlife, people, plants and habitats and to make the public and policy makers aware of this diversity. Thank you for helping to further our mission through your photography.
Your Rights
As conditions of this permission, BirdsCaribbean shall credit all photographs with the caption "© Person's Name".
Questions
Questions and inquiries about contest rules can be emailed to Lisa Sorenson: Lisa.Sorenson@BirdsCaribbean.org. You must read the following rules, terms and legal conditions before submitting any photos!
RULES, TERMS AND LEGAL CONDITIONS:
By entering, participants agree to indemnify BIRDSCARIBBEAN and its representatives, from any and all third party liability for any injuries, loss, claim, action, demand or damage of any kind arising from or in connection with the competition .
Each entrant in the Contest is responsible for ensuring that he or she has the right to submit the photos that he or she submits to the Contest per these rules.
BIRDSCARIBBEAN is not responsible for any incorrect or inaccurate information.
BIRDSCARIBBEAN assumes no responsibility for any error, omission, interruption, deletion, defect, of entries.
If, for any reason, the photo competition is not capable of completion as planned, BIRDSCARIBBEAN reserves the right at its sole discretion to cancel, terminate, modify, or suspend the photo competition.
By entering, participants agree for BIRDSCARIBBEAN to use all submitted images for their purpose online and in printed matter. The participants do retain the ownership of the photos submitted, and when used, all photographs will be credited to the photographer.
---
Español
Llamado a todos los fotógrafos! Participa en la competencia de fotografía de la AOS & BC
Patrocinado por BirdsCaribbean
BirdsCaribbean se complace en anunciar que celebraremos nuestro 4º Concurso Anual de Fotografía Digital en la Conferencia de Puerto Rico—¡Te invitamos a participar!
Premios del concurso
Premio mayor
Vortex Viper Spotting Scope 20-60X85 (Angled)
Avaluado en $1,349.99!
Además del premio mayor, también se otorgarán los siguientes premios:
Primer lugar: $100 Tarjeta de regalo de Amazon
Segundo lugar: $50 Tarjeta de regalo de Amazon
Tercer lugar: $25 Tarjeta de regalo de Amazon
Pautas generales y reglas del concurso
Las fotos deben tomarse entre el 23 de Junio y el 5 de Julio de 2022.
Las fotos pueden ser enviadas (online) desde el 27 de Junio
El plazo máximo para enviar las fotos es 11:59 p.m EDT del Sábado 23 de Julio de 2022
Los ganadores serán anunciados antes del 15 de Agosto de 2022
Concurso digital de fotografía con premios, solo las fotos tomadas en Puerto Rico desde el 23 de Junio al 5 de Julio serán consideradas para concursar. Las reglas serán similares a años pasados. Vea los ganadores de las conferencias pasadas (2019, 2017, 2015).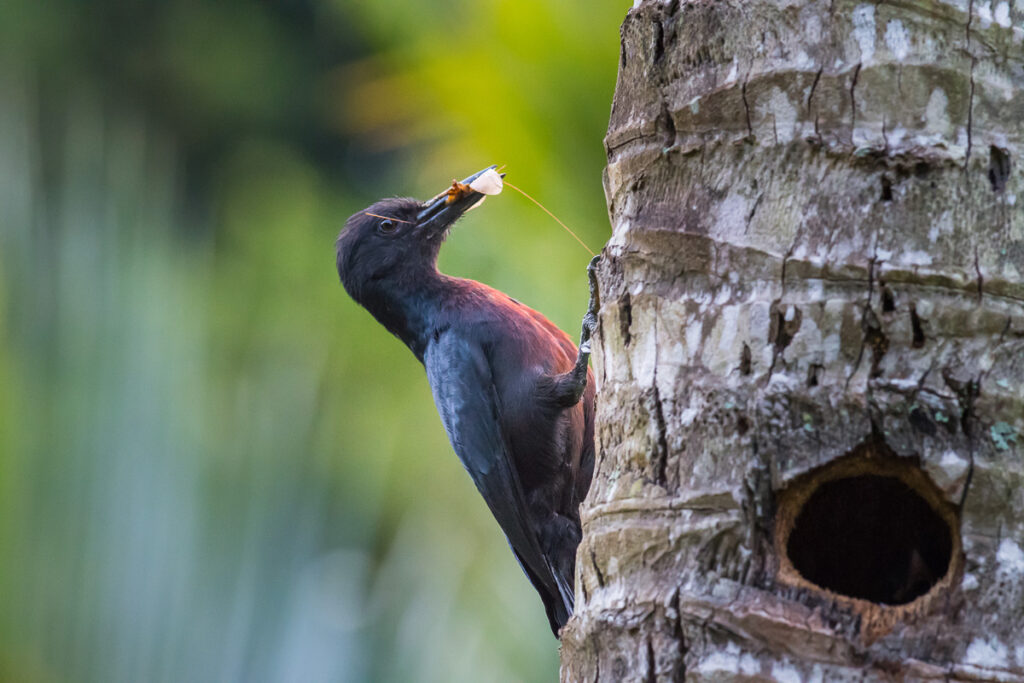 ---
El concurso de fortografía de BirdsCaribbean 2022 está abierto a TODOS los fotógrafos (de 18 años en adelante), excepto a los miembros de la junta directiva de BirdsCaribbean y los jueces de este concurso, además de familiares inmediatos de estas personas. El concurso está abierto a todos los participantes de la conferencia independientemente de su residencia o ciudadanía, siempre y cuando las leyes de su jurisdicción permitan su participación. Revise las reglas para concursar abajo.
Categorías
Estamos buscando imágenes digitales llamativas que irradien nuestro tema del 2022: Alas Hacia la Recuperación: Resiliencia y Accción
Estamos especialmente interesados en imágenes bajo las siguientes categorías:
"LOS ENDÉMICOS" ("THE ENDEMCIS"): Aves Endémicas de Puerto Rico y regionales (Antillas) que se encuentren en Puerto Rico
"DIVERSIÓN CON AVES Y GENTE" ("FUN WITH BIRDS AND PEOPLE"): Diversión con aves, naturaleza e interacción humana (incluyendo fotógrafías de personas durante actividades de la conferencia, personas viviendo y disfrutando de la naturaleza)
"AVES Y NATURALEZA" ("BIRDS AND NATURE"): Hábitats naturales y paisajes de Puerto Rico, incluyendo fotografías de cerca y aves que no son endémicas de Puerto Rico.
Porfavor no incluir fotografías de mascotas, animales domésticos o en cautiverio.
Si usted decide incluir personas en la fotografía que envie para el concurso, usted será responsable de obtener el permiso necesario (puede ser verbal) de los individuos que aparecen en ella. Los concursantes no deben someter fotografías que involucren cualquier tipo de desnudez o de maltrato o acoso deliberado de la vida salvaje.
Como participar
Todas las imágenes debes ser sometidas a través de el sitio web de fotografía Flickr. Cómo hacerlo:
Inicie sesión: Para someter sus fotos via Flickr use su ID de Yahoo!, Google o cuenta de Facebook para inciar sesión en: http://www.flickr.com. Si usted no tiene una cuenta, puede abrir una cuenta gratis.
Únase al grupo de Flickr de BirdsCaribbean: Vaya a la página de inicio del grupo y haga click en el botón que dice: "+ Join Group" o ""+ Unirse al Grupo"
Suba su imágen: Click en "Upload" o "Cargar" en la parte superior de la página, cerca de la barra de búsqueda y suba sus fotos.
Tagguee sus fotos: Vaya a la imágen que quiere someter para el concurso e incluya los Tags (hay una sección de tags debajo de la imágen en la columna derecha). Porfavor incluya los siguientes tags: BCPhotoContest2022, y la categoría en la que está concursando (Endemics, FunwithBirdsandPeople o BirdsandNature). Deberán ser dos tags en total (escríba los tags tal y como los ve aquí). Porfavor también incluya su nombre, la localidad donde tomó la foto y el asunto o título de la foto.
Someta la imágen: Use la función "Enviar al grupo" arriba de la imagen para añadir su fotografía a el grupo de BirdsCaribbean.
Reglas, elegibilidad y juicio
Esta competencia está abierta a todos los participantes registrados en la conferencia (tiempo completo y medio tiempo).
Todas las fotografías tienen que haber sido tomadas durante el tiempo de la conferencia, incluyendo las salidas de campo pre y post conferencia y viajes entre el 23 de Junio y el 5 de Julio de 2022.
Para asegurar elibilidad para el concurso, todas las fotografías deben tener una resolución de 2MB o mayores.
Serán aceptadas fotografías editadas a Color o blanco y negro.
Serán permitidas 6 fotografías por participante por CADA CATEGORÍA, por lo cual se pueden someter hasta 18 fotografías en total.
El bienestar de las aves es prioridad. Porfavor mantenga su distancia y no altere su comportamiento!
No se permite el uso de Playback
No se permite el uso de flash u otras luces artificiales
Cualquier método de fotografía con trípode es aceptable, incluyendo digiscoping, SLR, apunta y dispara, teléfono celular, etc.
BirdsCaribbean se reserva el derecho de ajustar cualquiera de las fechas de plazo si hay algún motivo fuera de su control inmediato.
Fotos Ganadoras y Premios
Los ganadores del primer, segundo y tercer lugar serán seleccionados en cada categoría y habrá un ganador del Premio Mayor. Las imágenes serán juzgadas por su originalidad, excelencia técnica, composición, impácto general y mérito artístico. Los jueces son un selecto panel de observadores de aves, fotógrafos y científicos. Todas las decisiones tomadas por los jueces son finales. Las fotografías ganadoras serán publicadas en linea el la página de BirdsCaribbean y en Flickr.
Sus fotografías ayudan a BirdCaribbean a proteger la increíble diversidad de vida salvaje, personas, plantas y habitats del Caribe, y a concientizar a los tomadores de deciciones y creadores de políticas públicas sobre esta diversidad. Gracias por ayudar a crecer nuestra misión a través de sus fotografías!
Sus derechos
Como condiciones de este permiso, BirdsCaribbean dará crédito a los fotógrafos en todas las fotografías con el subtitulo "© Nombre de la persona".
Preguntas
Preguntas e inquietudes acerca de las reglas del concurso pueden ser enviadas a Lisa Sorenson: Lisa.Sorenson@BirdsCaribbean.org.
Porfavor lea las siguientes reglas, términos y condiciones legales antes de someter cualquier fotografía!
Reglas, términos y condiciones legales
Al entrar al concurso los participantes acceden a indemnizar a BIRDSCARIBBEAN y sus representantes de toda responsabilidad de terceros por cualquier lesión, pérdida, reclamo, acción, demanda o daño de cualquier tipo que surja de o en relación con el concurso.
Cada participante del concurso es responsable de asegurarse que el o ella tengan el derecho a someter las fotos que el o ella envien al concurso acorde a estas reglas.
BIRDSCARIBBEAN no se hace responsable por cualquier información incorrecta o inexacta.
BIRDSCARIBBEAN no se hace responsable de cualquier error, omisión, interrupción, remoción o defecto de las fotografías enviadas.
Si por alguna rasón, el concurso de fotografía no puede llevarse a cabo como está planeado, BIRDSCARIBBEAN se reserva el derecho a discresión de cancelar, terminar, modificar o suspeder el concurso.
Al entrar al concurso, los participantes acceden a que BIRDSCARIBBEAN utilice todas las imágenes sometidas para cualquier propósito ya sea en linea o impresas. Los participantes SI retienen la autoría y propiedad de sus fotografías y cuando sean utilizadas, se darán todos los créditos correspondientes al fotógrafo.