STORY SUBMISSION DEADLINE: 1 MAY (DEADLINE EXTENDED)
Please join your friends and colleagues for an evening of laughter, tears, and joy as we listen to five captivating stories that reflect the diversity of experiences within our ornithological community. For this engaging event, we are seeking uplifting stories that express the theme of this year's conference, which is "On the Wings of Recovery: Resilience and Action." The Storytelling event is planned at the Puerto Rico Convention Center for Thursday, 30 June, from 7:30–9:00 p.m.
As in previous storytelling events, we will showcase five storytellers who will share 8- to 10-minute stories. We are partnering with Story Collider to provide skilled coaching for storytellers 1 month prior to the meeting to craft their stories for the stage. Story coaching will involve two 1-hour one-on-one virtual sessions tailored to participants to focus on developing their personal narratives. The preparation and coaching that our storytellers will receive is a valuable form of professional development that will help speakers improve their science communication and public-speaking skills. Learning the art of storytelling makes science and the people behind it more accessible, inclusive, and relevant for broad audiences.
If you are interested in joining us in Puerto Rico to share a personal story from your experiences in ornithology, please fill out this Google Form with a short pitch of your story (200-words max) by 1 May 2022 (deadline extended). We strongly encourage pitches from ornithologists who self-identify as members of historically underrepresented groups in ornithology and birding. We also welcome story pitches from ornithologists who speak English as a second language (stories can be multilingual and translation will be available). Don't miss this opportunity to connect with your colleagues in the ornithology community in a new and exciting way!
For more information on what makes a good story and what to expect as a featured storyteller, see The Moth's Tips and Tricks. For questions about this event, contact Scott Taylor.
---
Storytelling Event Organizers
Dr. Nandadevi Cortes
Assistant Professor, Biology Department, Ithaca College, Ithaca NY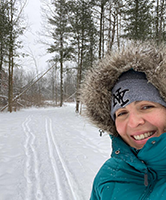 Nandadevi Cortes is an Assistant Professor in the Biology Department at Ithaca College where she teaches evolution and ecology to first year students, she also teaches Ornithology to biology majors. Her research is focused on the role that geographic barriers have had in shaping the evolutionary history of neotropical species using mitochondrial and nuclear DNA. Her students are currently studying vocalization between different populations of Orioles species to add more information into their evolutionary history.
Twitter: @NandaHedwig
---
Dr. Scott Taylor
Assistant Professor, Department of Ecology and Evolutionary Biology, University of Colorado–Boulder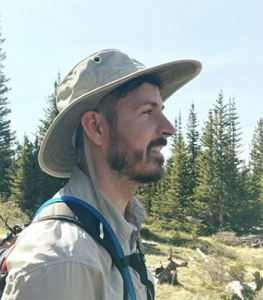 Scott Taylor is an Assistant Professor in the Department of Ecology and Evolutionary Biology at the University of Colorado–Boulder and also the Director of the University of Colorado Boulder Mountain Research Station. Research in his group is focused on using natural hybrid zones and recent radiations to understand the genetic bases of traits involved in reproductive isolation, population divergence, and speciation, and the impacts of anthropogenic change, including climate change, on species distributions, interactions, and evolution. They are fascinated by natural history and the intersections between art and science, and are committed to doing their part to increase diversity and make the ornithological community inclusive and supportive.
Twitter: @Dr_Scott_Taylor
---
Dr. Nick Mason
Assistant Professor and Curator of Birds, Louisiana State University and Louisiana State University Museum of Natural Science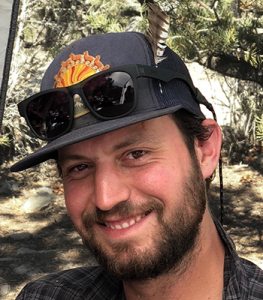 Nick Mason is an Assistant Professor and Curator of Birds at Louisiana State University and the Louisiana State University Museum of Natural Science. His research group studies systematics, taxonomy, and the ecology and evolution of color, song, and migration with natural history collections as the unifying theme.
Twitter: @Nick_mas0n
---
Dr. Desiree Narango
Postdoctoral Researcher, Biology Department, University of Massachusetts–Amherst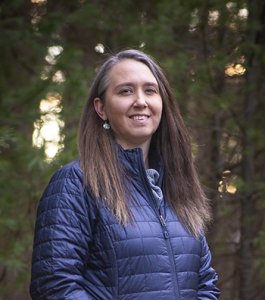 Desiree Narango s currently a postdoctoral researcher in the Biology Department at the University of Massachusetts Amherst and a 2020 David H. Smith Conservation Research Fellow. Her research focuses on understanding habitat relationships and trophic interactions between plants, insects, and birds in human-dominated land uses.
Twitter: @DLNarango
---
Emily Williams
Ph.D. Student, Biology, Georgetown University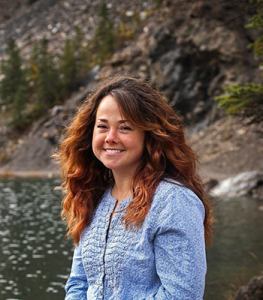 Emily Williams is a Ph.D. student in the Biology Department at Georgetown University. Emily's research centers in migration ecology, with a focus on the evolutionary and ecological processes that give rise to variation in migratory behavior. Emily is passionate about outreach and the accessibility of science, and never foregoes an opportunity to get people excited about birds.
Twitter: @wayfaringwilly