Silent Auction Committee
Comité de Subasta Silenciosa
Natasha Atkins | Co-Chair
Development Editor, Journal of Caribbean Ornithology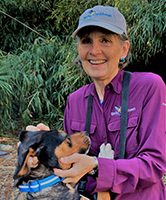 Natasha joined the editorial board of the Journal of Caribbean Ornithology in 2018. Her work as a freelance editor includes numerous ornithological and other natural science publications, including Birds of Two Worlds, Bird Families of the World, and the series Birds of North America. She was on Manomet's board of directors for 12 years and is a long-time volunteer for the state-run shorebird banding team in Delaware.
Linda Fuller| Co-Chair
Interpretive Naturalist, Educator, Fairfax County Parks, Virginia
Pronouns: she/her/hers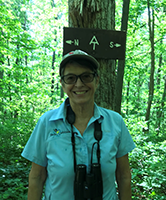 Linda attended her first BirdsCaribbean meeting in Jamaica in 2015. She assisted with the BC auction in Cuba (2017) and in Guadeloupe (2019). She is a certified Master Naturalist and has taught nature programs 5 years for Fairfax County and previously 2 years for Audubon Naturalist Society. She is a life-long birder and volunteers for Reston Association, where she lives, as a bluebird nest box monitor and bird walk leader.
---
Silent Auction Committee Volunteer
Jennifer Wheeler