Plenary Committee
The Plenary Committee solicits nominations for and selects the plenary speakers for AOS & BC 2022, who will speak to the conference theme, "On the Wings of Recovery: Resilience and Action," offering new insights and stimulating discussion that helps advance our shared goal of understanding and conserving birds and their habitats.
| Español |
Comité Plenario
El Comité Plenario solicita nominaciones y selecciona a los oradores plenarios para AOS & BC 2022, quienes hablarán sobre el tema de la conferencia, "On the Wings of Recovery: Resilience and Action," ofreciendo nuevos perspectivas y debates estimulantes que ayudan a avanzar en nuestro objetivo compartido de comprender y conservar las aves y sus hábitats.
Mike Webster | Co-Chair
President, AOS
Pronouns: he/him/his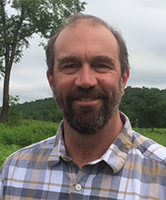 Mike is the Robert G. Engel Professor of Ornithology at Cornell University, and Director of the Macaulay Library at the Cornell Lab of Ornithology. His research focuses primarily on the evolutionary causes and consequences of variation in bird communication signals, like song and plumage color, and on the effects of social and ecological factors on bird breeding strategies.
Lisa Sorenson | Co-Chair
Executive Director, BirdsCaribbean; Adjunct Associate Professor, Boston University
Pronouns: she/her/hers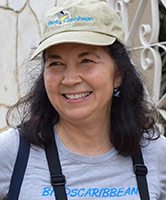 Lisa is an ornithologist and conservation ecologist with 30+ years of experience working in the Caribbean, including teaching, research, environmental impact assessment work, project planning, and conservation education and training. She has expertise in waterbird and wetland ecology and conservation, climate change, conservation education, and monitoring techniques. As Executive Director of the non-profit BirdsCaribbean (BC), Lisa oversees the organization's region-wide projects and programs that raise awareness, promote sound science, and empower local partners to build a region where people appreciate, conserve and benefit from thriving bird populations and ecosystems. She is passionate about her work and inspired by all that our partners are doing to raise awareness and help conserve the Caribbean's amazing birds and biodiversity.
---
Plenary Committee Volunteers
Sahas Barve
Emily Cohen
Devin de Zwaan
Mint Jang
Sushma Reddy