Communications & Local Publicity
Comité de Comunicaciones y Publicidad Local
Tahira Carter | Co-Chair
Communications & Marketing Manager, BirdsCaribbean
Pronouns: she/her/hers
Tahira is a bilingual communications professional with over eight years' experience in the media industry. Passionate about the development of the Caribbean region, her professional portfolio includes work experience in both the public and private sectors; using expertise in the areas of strategic communications and public relations to effect change at a policy and grassroots level. Over the past five years, Tahira led the communications team at the Organisation of Eastern Caribbean States (OECS) Commission, based in Saint Lucia, where she was an integral partner to government and regional agencies.
Christine Schmidt | Co-Chair
Communications & Marketing Manager, American Ornithological Society
Pronouns: she/her/hers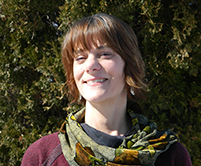 Christine joined AOS in June of 2020. For more than 25 years, she's worked as a communicator and marketer, developing communications plans for various organizations, including governmental agencies, nonprofits, and both private and publicly traded corporations. She has co-developed and deployed NASA-mission-based STEAM curriculum in K–12 and institutional environments across the U.S., while mentoring a new generation of female science educators.
---
Communications & Local Publicity Committee Volunteers
Tahira Carter
JC Fernández-Ordóñez
Holly Garrod
Aliya Hosein
Emma Lewis
Lan-Nhi Phung
Elizabeth Padilla
Alex Sansom
Fernando Simal
Lisa Sorenson
Diane Tessaglia-Hymes
Damion Whyte